Applications for the Community Cash Fund has now closed. Successful applicants will be announced soon…
We are pleased to announce the return of the Community Cash Fund. This will be our 4th year running and we hope it is the biggest one yet! The aim of this fund is to help small groups start projects which improve health and wellbeing in their local community.
We will be awarding grants of up to £1,500 per successful applicant for community projects that promote Surrey's community vision for wellbeing in one or more of the following ways:
– Everyone lives healthy, active and fulfilling lives, and makes good choices about their wellbeing.
– Everyone gets the health and social care support and information they need at the right time and place.
– Communities are welcoming and supportive, especially of those most in need, and people feel able to contribute to community life.
If you are interested in applying then please complete the application form. If you require further information, please contact Sarah Browne at:
sarah.browne@healthwatchsurrey.co.uk
Or you can call enquiries on 0303 303 0023, text 07592 787533.
If you or anyone you know needs funding for a community project then please spread the word.
---
Background
Since 2015, Healthwatch Surrey has held an annual Community Cash Fund: a small grants scheme that enables groups and individuals to apply for up to £1,500 of funding to deliver projects that enhance and promote health and wellbeing within local communities.
"This is a great opportunity for small community groups and individuals to get funding for projects that will help local people and promote health and wellbeing. We are keen to hear from anyone who has an idea for a project, no idea is too small…" Sarah Browne, Engagement Officer.
---
See our 2017/2018 Community Cash Fund Winners!
We would like to thank everyone who applied to the Community Cash Fund last year. Here is an overview of the winning projects.
The East to West Trust – Relational Support Work Groups 

The project : Running 10 groups across 7 schools in Surrey supporting young people who were showing signs of low self-esteem, the funding allowed East to West deliver interventions for 60 of the most vulnerable students. The team was school based 3 days a week so that they get to know students coming from a diverse mix of socio-economic  backgrounds as well as including SEN student, young carers, those from a Gypsy Roma Traveller background and those for whom English is an additional language.
Ash Parish Dementia Action Alliance – The Creativity Box 

The project : Ash Dementia Action Alliance raises awareness of dementia and the aim of the group is to make Ash a dementia friendly community. The 'Creativity Box' project specifically developed a craft initiative in order that people living with dementia and their carers could enjoy expanding their creative skills using hands, eyes and minds. Doing craft activities in a group setting created an opening for informal conversations about a wide range of topics and the Creativity Box created a scrapbook of artwork and craftwork with quotes about how living with dementia has impacted their lives.
Friends of Bushy Hill Junior School – Bushy Hill Family Recipe Book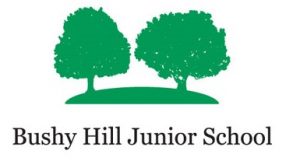 The project : Children and their families at Bushy Hill school created a healthy eating recipe book to include recipes with the vegetables available on the school allotment. The recipe book content was owned by the children and families with added information and advice about healthy lifestyles and included signposting to a range of local health services. Each book also contained a survey and links to an anonymous online version. This was an intergenerational project with old and young contributing.
Oxted Young Persons Theatre – Inclusive Theatre For The Community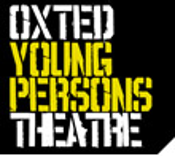 The project : Oxted Young Persons Theatre runs weekly workshops for people over the age of 65, exploring areas of drama, music, storytelling, socialisation, writing for theatre stage, poetry, stage makeup and will work towards a performance. The weekly classes help people engage with like minded people, learn new skills and refresh skills which may have been forgotten.
Dyscover – Aphasia Ambassadors Group – Health Phase 
The project : Aphasia Ambassadors are a peer lead group whose objective has been to raise awareness about aphasia within the local community. However, having contributed to the Healthwatch Surrey report on GP services, the findings of the report clearly advise that surgeries need to provide better support to patients who may have

difficulties with communication. The Aphasia  Ambassadors group targeted a number of health settings within the local community to present to the staff and care teams their personal experiences of aphasia, the impact upon them and provide information on what strategies can help people to communicate effectively.
---
See our Community Cash Fund Winners 2016/17
You can find out more about our 2016/17 winning projects in this downloadable booklet: Community Cash Fund completed projects 2016- 2017 booklet.
---