*New*

Care Homes Impact Report
In Spring 2018 Healthwatch Surrey visited 20 care homes and spoke to residents, their friends and families, and care home staff about mealtimes. We sent our findings and recommendations to 421 care homes in Surrey, and as of September 2018 have received feedback from 44 of these.

Click here to read the  Care Homes Impact Report 2018
---
Current Vacancies

Communications Officer - Do you have experience working in PR, Marketing or Communications? Want to join a fun flexible team working to improve Health & Social Care in Surrey? Then we would love to hear from you.
Mental Health Citizen Ambassador - We are looking for a part time (10 hours per month) Citizen Ambassador to work within the Mental Health workstream for Surrey Heartlands Health and Care Partnership. The role of a Citizen Ambassador  is to allow local people to independently influence and improve the development of services and ensure the views of patients, their carers and families are represented at all levels of any proposed changes.
To find out more details about these roles and how to apply click here
---
How do people feel about mental health services in Surrey?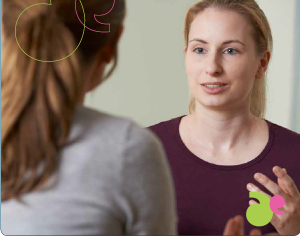 "How to Help..." explores the recent mental health care experiences of 70 local people.

Patients and carers told us about the services they use and what they find helpful in keeping them well.

The key findings were:
Around half reported they were not involved in their care plan
Patients and carers wanted more information about the services available rather than being told by the NHS 'this is what we'll do'.
The people (staff and volunteers) providing care and support were the most valued asset of mental health services.
We are now asking providers and commissioners of mental health services to review their policies and strategies around how patients and carers are involved in care planning and crucially, how this is measured and factored into the management of mental health services.
You can download a copy of the report here. 
---
Annual Review 2017/18
Healthwatch Surrey is pleased to present 'Our year in review 2017/18'

Find out what we have doing over the last year to ensure your views and experiences of health and social care are heard by those that have the power to change services for the better.

Thank you to everyone who has taken the time to share their experiences with us, together we can make a real difference for local people.

We hope to make an even bigger difference this year, but we can't do it without your help. If you have an experience of health or care services, good or bad, get it touch! #ItStartsWithYou
---