Community Cash Fund 2019 

launching January... 
We are pleased to announce the return of the Community Cash Fund.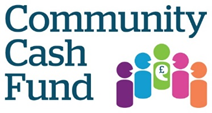 This will be our 4th year running and we hope it is the biggest one yet! The aim of this fund is to help small groups start projects which improve health and wellbeing in their local community.
We will be awarding grants of up to £1,500 per successful applicant for community projects that promote Surrey's community vision for wellbeing in one or more of the following ways:
- Everyone lives healthy, active and fulfilling lives, and makes good choices about their wellbeing.
- Everyone gets the health and social care support and information they need at the right time and place.
- Communities are welcoming and supportive, especially of those most in need, and people feel able to contribute to community life.
 Sign up to get an alert when the community cash fund launches in January, by emailing;
sarah.browne@healthwatchsurrey.co.uk.
If you or anyone you know needs funding for a community project then please spread the word. To read more about the Community Cash Fund 2019 and previous winners click here..
---
Our new Enter and View report on Abraham Cowley Unit
Healthwatch Surrey decided to use our statutory power to Enter and View Abraham Cowley Unit following a small number of experiences that were shared with us about the service, some of which resulted in Safeguarding alerts being raised. We decided to carry out an Enter and View visit too:
Hear the views and experiences of residents and visitors in relation to their experiences of Abraham Cowley Unit at the time they were accessing the service
Observe residents and visitors engaging with staff and their surroundings
Identify areas to learn from
To see the full report, click here
---
Get Online Week report - October 2018
During Get Online Week we visited 7 GP surgeries across Surrey and spoke to 242 people about their usage and views of GP online services.
Click here to read a short report of what people told us.
---
Care Homes Impact Report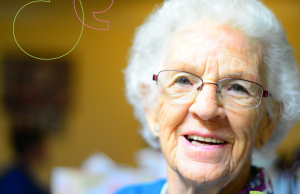 In Spring 2018 Healthwatch Surrey visited 20 care homes and spoke to residents, their friends and families, and care home staff about mealtimes. We sent our findings and recommendations to 421 care homes in Surrey, and as of September 2018 have received feedback from 44 of these.
Click here to read the  Care Homes Impact Report 2018
---
---
---