*New report* How do people feel about mental health services in Surrey?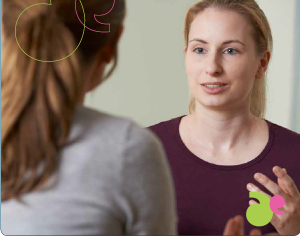 "How to Help..." explores the recent mental health care experiences of 70 local people.
Patients and carers told us about the services they use and what they find helpful in keeping them well.
The key findings were:
Around half reported they were not involved in their care plan
Patients and carers wanted more information about the services available rather than being told by the NHS 'this is what we'll do'.
The people (staff and volunteers) providing care and support were the most valued asset of mental health services.
We are now asking providers and commissioners of mental health services to review their policies and strategies around how patients and carers are involved in care planning and crucially, how this is measured and factored into the management of mental health services.
You can download a copy of the report here. 
---

Annual Review 2017/18
Healthwatch Surrey is pleased to present 'Our year in review 2017/18'
Find out what we have doing over the last year to ensure your views and experiences of health and social care are heard by those that have the power to change services for the better.
Thank you to everyone who has taken the time to share their experiences with us, together we can make a real difference for local people.
We hope to make an even bigger difference this year, but we can't do it without your help. If you have an experience of health or care services, good or bad, get it touch! #ItStartsWithYou
---
This #VolunteersWeek, we'd like to say Thank You!
Thanks to our fantastic team of Volunteers, Healthwatch Surrey can reach further into communities and do more to ensure the views of local people are listened to by decision makers.
Did you know?
Last year, volunteers gave 1967.5 hours of their time to support our projects, meetings and events.
Our Board of Directors who govern our work are all volunteers.
Volunteers are key members of our Escalations Panel, a group which meets regularly to review our evidence and makes decisions about what actions we take.
Volunteers bring huge experience, knowledge, dedication and enthusiasm and make our work to improve services possible. Angus has been volunteering with us for over 3 years. We asked him why he got involved: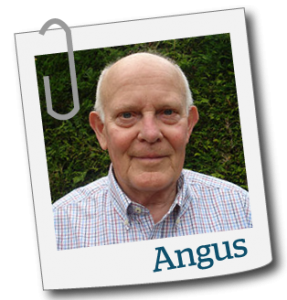 "I came to Healthwatch through my work at Citizens Advice. I interviewed many clients who had raised health or care issues and I could see it was difficult for them to resolve these issues when dealing with a huge organisation such as the NHS.
"With Healthwatch, I have been able to listen to more people and raise their issues directly in meetings with commissioners... I find the role increasingly satisfying."
If you would like to find out more about volunteering, visit our web pages
---
Report: Food and Drink in Care Homes

Have you ever wondered what mealtimes in care homes are really like?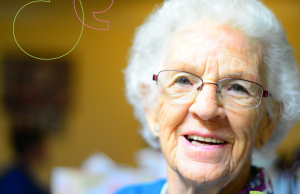 "What I want...within reason" explores the experiences of 237 individuals including residents, staff, families and carers  gathered by Healthwatch Surrey volunteers during visits to 20 care homes for older people in Surrey.
The report identifies key themes and recommendations for care homes and their commissioners; small changes that could make a big difference to both the physical and mental health of residents, and improving their sense of wellbeing and control.
You can find a copy of the report here
Individual visit reports are also available to read here. 
---
Hospital Discharge: Checklist now available 
Patients, their families and carers can now access our 'discharge checklist' which can be used by everyone involved in someone's care to ask questions and get information to help them feel safe when leaving hospital.
The checklist was developed following the findings of our recent report 'Its difficult to know what to ask' which looked in detail at people's experiences of leaving hospital and found that a lack of clear communication was causing worry and anxiety for patients, their carers and families when planning to leave hospital.
A copy of the checklist is available to download here. You can also contact us if you would like us to send you a hard copy.
A video about the report can be seen below. To read the full report please visit our project report page.