Join our thriving team of VOLUNTEERS!
We are currently recruiting for volunteers across Surrey to help us ensure local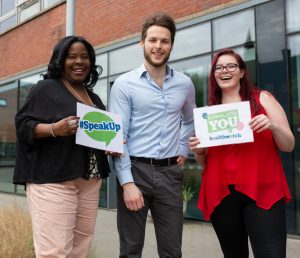 people have a say in how health and social care services are run. Current volunteering opportunities:
Community Listeners
Community Promoters
Community Influencers
We're looking for volunteers who are:
Interested in health and social care.
Keen to ensure people in their community can have a say in how health and social care services are run.
Outgoing, good listeners and enjoy talking to people.
You don't need experience in health or social care, as long as you have an interest and meet the criteria above you can find out more and apply here
We look forward to hearing from you!
---
Co

mmunity Cash F

und 2019 

- Application NOW CLOSED... 
The Community Cash Fund application has now closed. Successful applicants will be announced soon... We are pleased to announce the return of the Community Cash Fund.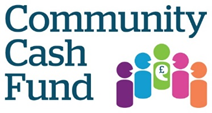 This will be our 4th year running and we hope it is the biggest one yet! The aim of this fund is to help small groups start projects which improve health and wellbeing in their local community. We will be awarding grants of up to £1,500 per successful applicant for community projects that promote Surrey's community vision for wellbeing in one or more of the following ways; - Everyone lives healthy, active and fulfilling lives, and makes good choices about their wellbeing. - Everyone gets the health and social care support and information they need at the right time and place. - Communities are welcoming and supportive, especially of those most in need, and people feel able to contribute to community life. If you or anyone you know needs funding for a community project then please spread the word. To read more about the Community Cash Fund 2019 including how to apply click here..
---
Commissioner response to our report 'How to help...: exploring how mental health services can support emotional wellbeing'
In November 2018, we received a detailed response to our report from Surrey Mental Health CCG Collaboratives and Surrey County Council, the commissioners of mental health services for Surrey. The commissioners thanked Healthwatch Surrey for our report, "It is always valuable to receive independent reports so we can be well informed and take action on the issues that are important to people."  To view the full report, click here.
---
Care at Home Phase 1 Report
Healthwatch Surrey has set out to answer the question 'In Surrey, do Domiciliary Care Users have a voice?'. During phase one of our project, we spoke to 13 care agencies, asking them about their compliments, complaints and comments procedures. From this, we have reported many key findings and raised some important questions that we will be looking into in phase two of the project. To view the Phase 1 report, please click here.
---