What if I don't have any health or social care experience? Meet Angus
16th June 2020
If you are thinking of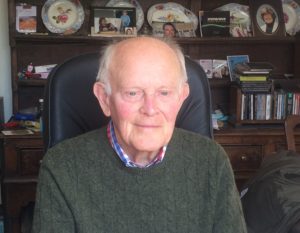 volunteering for Healthwatch but concerned that you do not have the right experience, you may be interested to know of my background, which was not in the medical or caring world. What do I believe I can contribute?
I have now been a volunteer for Healthwatch Surrey for about seven years. I came to it through my work as an adviser at Citizens Advice. I have been involved in a number of very different assignments, such as: visiting care homes to look at aspects affecting the residents' quality of life and in the discharge procedures in hospitals. More recently I represented Healthwatch at committee meetings of the local CCG (Clinical Commissioning Group).
It might be thought that Healthwatch volunteers should come with direct experience of the caring professions. I do not claim any of this. My background was in engineering and business management.
The NHS is an incredibly complex organisation and volunteers who have worked there do have a much greater awareness than I will ever have of what goes on "in the engine room", and this helps them.
I regard my primary task is to try and understand what patients actually want. What are their priorities? These can be different from what the doctors and nurses think they are. For one simple example, hospital discharge arrangements can be very complex. The patient sees many different people around their bed, but who should they ask for reliable information about when they will be discharged? When they come in, they should be given the name of a key worker. Very often they are given conflicting answers if they speak to the wrong person.
We can draw either from our own or others' experiences of being a patient. I have found that caring professionals are very receptive of issues of which they admit to not being aware.
Another aspect relates to using your own working background and knowledge of how things are done differently elsewhere. As you become aware of problem areas in the NHS, your past working background will help you to offer ideas and here you can make a big and satisfying contribution
Good luck!