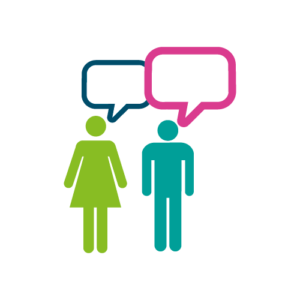 We're hiring for two Citizen Ambassadors
16th February 2022
Are you passionate about improving health and social care services for people in Surrey? Do you want to help make a difference to local services?
Together with Surrey Heartlands Health and Care Partnership we are currently recruiting two new Citizen Ambassadors (CAs).
We are looking for someone who has lived experience or experience working with communities at risk of health inequality for example those belonging to marginalised and minoritised groups.
We are also looking for a CA who has lived /work experience of maternity or children's community health services including support for complex needs (e.g. SEND) and other non-hospital services who will work with the Women & Children's workstream.
The Citizen Ambassador Programme is entering its fifth year and the CA role has been instrumental in giving a richer understanding of community priorities and perceptions to influence and improve the quality of health and care services in Guildford & Waverley, North West Surrey, Surrey Downs and East Surrey.
The role of a Citizen Ambassador (CA), is to gather experiences of local people which will independently influence the development of services and ensure that the views of residents, their carers and families are represented at all levels of any proposed changes. Part of the role involves running projects that are supported by Healthwatch Surrey and Surrey Heartlands Research Team.
As a CA you will be required to conduct at least eight engagement activities per year with local communities, to develop an enhanced 'live' perspective on the challenges and opportunities facing the service, and to report back to the workstream.
'Putting citizens at the heart of planning, design, implementation and evaluation of health and care services'
The successful candidate will be an enthusiastic, self-motivated individual with excellent communication and engagement skills.
The Citizen Ambassador will:
have excellent communication skills, sensitivity and an easy-going manner to engage with people often not heard from
have an understanding and belief in the importance of public, patient and service user voices in the commissioning and delivery of health and care services
have a natural curiosity for person-centred experiences insight and developments
have a passion for ensuring that the views of people using services are heard
have an interest in the Surrey health and social care landscape
We can offer flexible working, a supportive team and training to enable you to do this role.
For more information about Healthwatch Surrey as well as the detailed job description and person specification for this role please visit: www.healthwatchsurrey.co.uk If you require this information in an alternative format, please call: 0303 303 0023 SMS: 07592 787533. We are committed to promoting inclusivity and diversity as an employer and welcome applications from all sectors of our community.
Please send your CV and cover letter to recruitment@healthwatchsurrey.co.uk
PLEASE NOTE: ONLY applications that have a CV and cover letter will be accepted.
Deadline for applications: Monday 7th March 2022
Please note: depending on the volume of applications we receive for this post we may close the deadline early and may not be able to respond individually to all applications. Successful candidates will be notified of interview dates by Wednesday 9th March and interviews will take place w/c 14th March 2022.
Citizen-Ambassador-Job-Description-Person-Specification-Year-5