Liz Sawyer – Making a difference in sexual health services
15th January 2020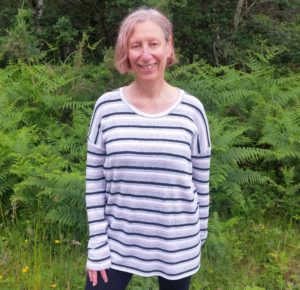 GUM clinics were about to close, professionals had raised concerns about patient care and patients were alarmed by the news. That was the gist of an article our local newspaper ran in March 2017 about sexual health services in Surrey. At that moment I was about to take early retirement and looking for opportunities to volunteer in the health and social care sector, an area which I am passionate about. Our son has complex special needs and volunteering is an opportunity to give something back to the community that supports us. Healthwatch Surrey was recruiting volunteers and an obvious conduit for making a difference.
In August 2017 I attended the Sexual Health Services Public Meeting at St Peter's Hospital Chertsey as a Healthwatch volunteer. I heard vulnerable patients from the Blanche Heriot Unit raise points which were not being listened to. I heard that some services were falling through a gap.
I had worked for a global IT technology services company for 20 years transitioning services between suppliers and setting up new services. I knew the importance of effectively engaging with all stakeholders and managing risks when service budgets are reducing.
Healthwatch Surrey invited me to be their representative on the Sexual Health Services Patient Working Group which was convened after the Public Meeting. Here was a great opportunity to use my engagement and service management skills in a meaningful way and take on an advocacy role. I have heard vulnerable patients express their concerns and issues and worked with Healthwatch Surrey to request commissioners and service providers to respond to escalated concerns.
The sexual health services issues were not isolated to Surrey. A little research through Healthwatch England resources illustrated issues materialising up and down the country. Motivated to use the extensive evidence gathered by Healthwatch Surrey I submitted written evidence to the National Health and Social Care Committee's sexual health inquiry and was invited to join a focus group attended by MPs, commissioners, GPs and providers where I was able to champion the voices of Surrey residents.
Receiving a Highly Commended award from Healthwatch England in the 2019 'Individuals Who Have Made a Difference' category has been 'icing on the cake'.
My involvement with the sexual health services over the last 2 years has shown how Healthwatch can amplify patients' needs and experiences in a way which truly influences commissioners and service providers. And, as I volunteer with Healthwatch I really can make a difference to services I care passionately about.