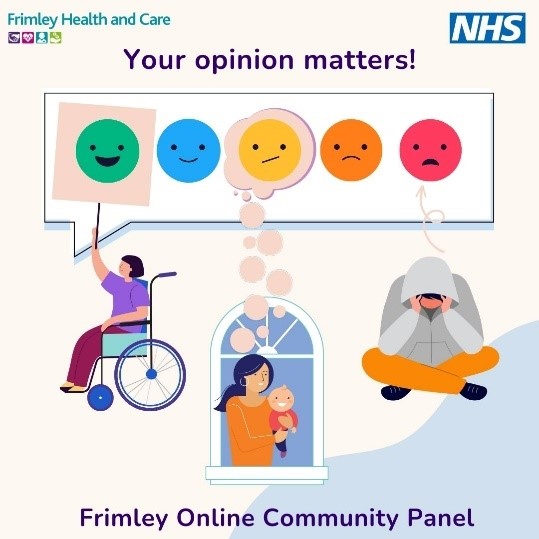 Frimley Health and Care Online Community Panel – Join the conversation
9th October 2023
Frimley Health and Care have launched their online community panel, so that local people can have an opportunity to shape plans for health and care services and can provide their views and feedback in a way that suits them.
The online panel is open to anyone over the age of 16 years who is registered with a GP practice within the Frimley geography.
The online panel is designed to help gather views, test assumptions and theories, and keep people updated about health and care services in the Frimley area.
This will help staff working on transformation programmes understand what is important to local people.
Those who choose to join, will receive regular newsletters, quick polls and surveys, and when they arise, the chance to join the conversation in other ways such as through focus groups.
To find out more visit https://www.frimleyhealthandcare.org.uk/onlinepanel