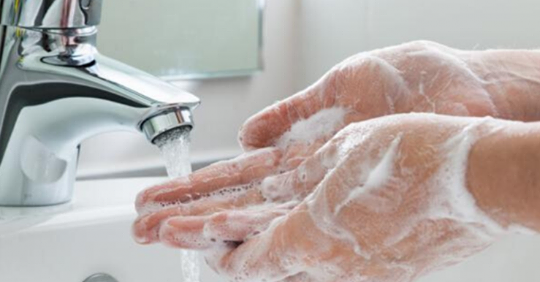 Find out where you can get help and support in Surrey during the COVID-19 (coronavirus) pandemic.
Healthwatch Surrey Helpdesk
Our trained advisors can provide information, advice and signposting. You can contact our helpdesk via telephone: 0303 303 0023 text: 07952 787 533 or email: enquiries@healthwatchsurrey.co.uk
Surrey County Council
Surrey County Council has launched a Coronavirus Community Helpline. If you need help or support call: 0300 200 1008. There is also a coronavirus information and advice page on their website: https://www.surreycc.gov.uk/people-and-community/emergency-planning-and-community-safety/coronavirus
Voluntary and Community Groups
Many voluntary and community groups in Surrey are offering help and support to vulnerable and elderly people. There are also organisations offering advice and information and providing support for mental and emotional wellbeing.
Voluntary Action South West Surrey supports voluntary and community groups, charities and all types of voluntary action in Guildford and Waverley. They are working with local Borough Councils and the University of Surrey Students Union to ensure that vulnerable people who have to self-isolate get the help they need. If you need help, call 01483 565456 and they will put you in touch with someone who can help.
Local charities and community groups in Surrey
Surrey Coalition of Disabled People
Healthy Surrey
Supported by the Health and Wellbeing Board, Healthy Surrey helps you find self-care information, as well as signposting to local services available to you as a Surrey resident. Most services don't require a referral, you can book an appointment yourself. https://www.healthysurrey.org.uk/
Surrey Police
Surrey Police have a dedicated page on their website for coronavirus which provides information on their response, including crime prevention, FAQs, the Coronavirus Bill and new policing powers. https://www.surrey.police.uk/police-forces/surrey-police/areas/campaigns/campaigns/2020/covid19/
Community Pharmacy Surrey and Sussex
Due to the CIVID-19 pandemic, the government has issued revised standard operating procedures (SOP) for community pharmacies. There is information on more flexible hours and noticeable changes at community pharmacies across Surrey & Sussex and also information on accessing medicines. https://communitypharmacyss.co.uk/
Surrey Hospital Trusts
There are a number of NHS hospital trusts in Surrey, you should check the latest information provided by the trust before visiting.
Ashford and St Peter's Hospitals NHS Foundation Trust
Epsom and St Helier University Hospitals NHS Trust
Frimley Health NHS Foundation Trust
Royal Surrey NHS Foundation Trust
Surrey and Sussex Healthcare NHS Trust
Local Citizens Advice
Advisors at your Local Citizens Advice can provide support on issues relating to Debt, Welfare Benefits, Housing, Employment, Family and personal matters, Taxes, Consumer issues and Immigration and nationality
Woking: Call 0300 330 1198 / 03444 111 444 for advice (charged the same as an 01 or 02 number) or complete their online form.
Reigate & Banstead: Call 03444 111 444 (TextRelay 03444 111 445) Calls cost 5p per minute from landlines. Calls from mobile phones will vary and may be considerably more. Or complete their online form.
Surrey Heath: You can email client@camberley.cabnet.org.uk, phone 03444 111 444 for general advice or for local advice and support you can also telephone 01276 417900, (Monday to Thursday, 10am to 2pm).
Runnymede & Spelthorne: https://www.citizensadvice.org.uk/local/runnymede-spelthorne/contact-us/
Waverley: call 0344 848 7969 or complete their online form.
If you have an experience related to COVID-19, you can leave your experience via the feedback form on our website. To access easy read information on how to share your experience with us please see our easy read document below.