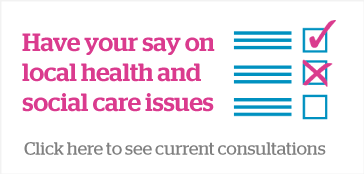 Your voice
While your here, why not use this form to share your experiences, good or bad about health or social care services in Surrey. Tell us what you like or dislike. The more detail you can give the better we will be able to build up a picture of people's experience of services.
Your feedback may be shared with those responsible for health and social services in Surrey and may be used in Healthwatch reports and publications to help influence the way services are delivered in the future.
Any details you share will be held in accordance with the Data Protection Act 1998 and will be treated anonymously. We will not share information that identifies you personally without your permission.
If your message is about general feedback or you just want to get in touch, please use our Contact form instead.