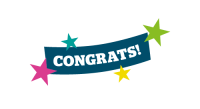 Work of Healthwatch Surrey Recognised in National Award
30th June 2017
Healthwatch Surrey has been shortlisted for a national award that celebrates the difference local Healthwatch have made to health and social care in the past year.
Chosen from over 150 entries, Healthwatch Surrey has been shortlisted for its work highlighting the experiences of people living with mental ill health in Surrey.
Their report, 'Keeping the Light On', emphasised the 'life-saving' impact of Safe Havens, which provide out of hours help and support to people who are experiencing a mental health crisis or emotional distress and their carers.
In 2015/16, 152 local Healthwatch across England engaged over 380,000 people to find out their views, visited more than 3,500 local services to find out if they are working for people, and published over 1,450 reports about what people want and need from health and care.
Kate Scribbins for Healthwatch Surrey, shortlisted for the Diversity and Inclusion award, said: "We are delighted with the recognition for this work which has provided vital evidence for decision makers to continue funding the life-saving work of Surrey's Safe Havens."
Jane Mordue, Chair of Healthwatch England, said: "Once again, the Healthwatch network have highlighted the fantastic work that they do. The wide range of submissions, and the strength of those shortlisted, is testament to how the Healthwatch network is using people's voices to make a difference to health and social care services.
"All of the submissions were of a very high standard, and I'd like to thank all who took part. I look forward to congratulating the winners on the 6th July!"
The final winner will be chosen by judges and announced on 6th July.
The award ceremony will see prizes being handed out across 7 categories. Over 150 entries were submitted, and the categories are as follows:
Advice and Information
For the Healthwatch that have met the needs of their community in providing the public with accurate, reliable, relevant and useful information about local services, when they need it, in a format that meets their needs, and which has helped to make a difference locally.
Volunteering
For demonstrating the vital role that volunteers play in the success of local Healthwatch.
Engagement in service change
For effectively engaging with people in their community to improve the redesign of local services.
Local Healthwatch working together
For demonstration of collaboration between local Healthwatch that has led to change across Healthwatch boundaries.
Engagement in service improvement
For the local Healthwatch who has influenced local health and social care providers through evidence from the experiences of their local community, resulting in positive change.
The NICE better care award: Sponsored by the National Institute for Health and Care Excellence, this special award will celebrate the most outstanding example of where a local Healthwatch has been able to help improve local health or care services by using NICE advice or guidance.
Diversity and Inclusion
For excellence in engaging and involving people from different backgrounds, seldom heard groups and those who experience accessibility issues.
-ENDS-
 Update: We are delighted to have been awarded 'highly commended' Here is a photo of Engagement Officer, Jade accepting the award at the ceremony on July 6th