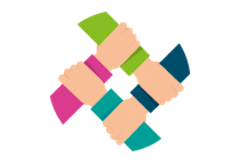 Healthwatch Surrey respond to local health and social care devolution announcement
16th June 2017
Local and national health and care organisations have this week signed a devolution agreement to improve health and social care in Surrey Heartlands.
For more details see: Surrey health and care organisations sign devolution pledge
Commenting on the news, Kate Scribbins, CEO of Healthwatch Surrey said:
"Local leaders in health and social care have told us that devolution is a crucial vehicle to deliver the scale and pace of change they want to make, enabling them to accelerate integration and increase local decision making. As the watchdog for health and social care in Surrey, our interest lies in how these developments improve outcomes and experiences for people."
Emphasising the importance of monitoring these developments Kate added that:
"Making decisions closer to local people, and being able to tailor priorities and spending to the needs of local communities, and reduce health inequalities, sounds like a positive step. We'll continue to scrutinise, contribute to and challenge local decision making in order to make this a reality which delivers better services for local people."
The agreement sets out a roadmap towards devolution, outlining how partners will work together to improve the health outcomes of the 850,000 people living in Surrey Heartlands; which covers the area looked after by Guildford & Waverley, North West Surrey and Surrey Downs Clinical Commissioning Groups. It also means more local accountability for the spending of health and social care budgets.
Kate encouraged local people to have their say and get involved:
"With more local decision making comes additional responsibility and accountability, and an increased need to fully engage local people in discussions about the future of services. We will continue to promote opportunities for local people to get involved and hold to account decision makers. Healthwatch Surrey have been busy putting people at the heart of decision making about service changes and we would encourage people to get in touch with us should they wish to join us and get involved."
-ENDS-