Healthwatch is pleased to announce new Chief Executive
19th October 2015
Healthwatch Surrey is pleased to announce that Kate Scribbins has been appointed to the role of Healthwatch Surrey Chief Executive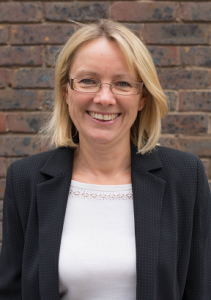 . Kate will take up her role full-time in early November.
Kate has worked for almost 30 years in the world of consumer representation and advocacy, including 9 years at Which? Magazine, where she managed the personal finance research team and then the whole Which? Research department before leaving when her first child was born.
Since then, Kate has worked freelance as a consumer policy consultant on a wide range of projects with clients including Age UK, Consumer Focus and the Financial Conduct Authority. Kate's research has focused on establishing consumer needs and assessing whether consumer protection regimes are adequate, on a national, European and international basis. Alongside this work, she co-ordinated the Essential Services Access Network which brings together regulators and voluntary organisations to share experience and improve practice across energy, telecoms, financial services and water.
In recent years, Kate has specialised in financial inclusion and consumer vulnerability. She wrote the Financial Conduct Authority's recent pioneering paper on consumer vulnerability in financial services which has had a significant impact.
Peter Gordon, Chair of the Healthwatch Surrey Board of Directors, said "On behalf of Healthwatch Surrey, I am delighted that Kate has joined us as Chief Executive.  She impressed both our Board, staff and a range of stakeholders during a very challenging interview process.  Kate's extensive experience of listening to consumers and understanding their views and attitudes will be invaluable, as Healthwatch Surrey continues to use the 'consumer voice' to influence the shape of health and social care services delivered to people in the County."
Kate added: "I am delighted to be joining Healthwatch Surrey as their new Chief Executive. I look forward to having the opportunity to work with the Directors, Staff, Volunteers, and stakeholders so that together, we can contribute to improving the health, social care and wellbeing outcomes of the residents of Surrey."
People can contact Healthwatch Surrey on 0303 303 0023, by SMS: 07592 787533, at www.healtwatchsurrey.co.uk or by visiting Citizens Advice.