Healthwatch 'highly commended' at national awards
17th June 2016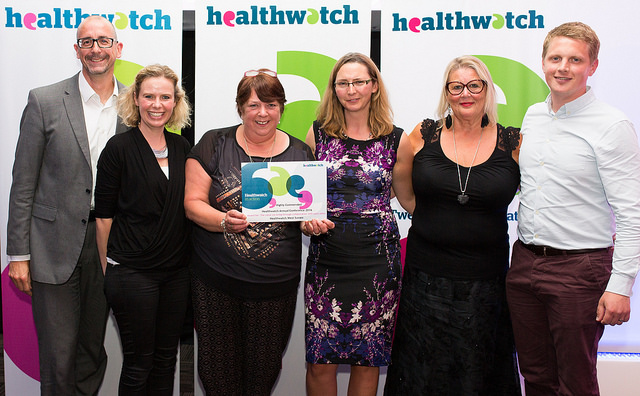 We are pleased to share that Healthwatch South East (Kent, Medway, West Sussex, East Sussex, Brighton & Hove and Surrey) have been 'highly commended' by Healthwatch England at for its work on the value Healthwatch bring through collaboration with each other.
Over 120 entries were received for the awards that celebrate the difference local Healthwatch have made to health and social care in the past year.
By working in partnership with Healthwatch England, and designing a South East Workshop for both Healthwatch and Care Quality Commission (CQC), we have been able to ensure consistency across our region, as well as shared learnings and best practise. This approach is now being nationally replicated and CQC is improving its induction for new inspectors to make them more aware of the value of Healthwatch.
This is a link to a photo of colleagues from South East Healthwatch accepting the certificate, which was presented by Susan Robinson, Acting Director of Healthwatch England.