COVID-19 (Coronavirus) information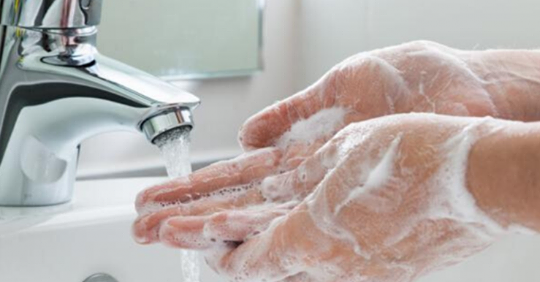 During the COVID-19 pandemic services across Surrey have made changes to the way they are operating. Below is a summary of changes but please check directly with your GP, dentist, local hospital, pharmacy or Surrey County Council for the most up-to-date information.
GPs
Patients can still make appointments with a doctor, nurse, healthcare assistant or social prescriber but many GPs are limiting face-to-face contact and are conducting appointments via telephone or video consultation. GPs are still able to make referrals and you should still contact your GP if you have any health concerns.
Hospitals
Hospitals are open and are still providing safe, high quality, urgent and emergency care services for those people that need them. There are a number of NHS hospital trusts in Surrey and you should check the latest information provided by the trust before visiting.
Ashford and St Peter's Hospitals NHS Foundation Trust
Epsom and St Helier University Hospitals NHS Trust
Frimley Health NHS Foundation Trust
Royal Surrey NHS Foundation Trust
Surrey and Sussex Healthcare NHS Trust
Dentists
Some dentists are providing telephone appointments but all routine dental appointment has been stopped at the moment.
Across every NHS region a Local Urgent Dental Care system has been created to provide care for people with urgent and emergency dental problems.
Urgent Dental Care centres (also known as hubs) have been set up to meet the distinct needs of people with urgent dental care needs during the current pandemic:
Those who are possible or confirmed COVID-19 patients – including patients with symptoms, or those living in their household
Those who are 'shielded', as being at most-significant risk from COVID-19
Those who are vulnerable/at increased risk from COVID-19
Any other people who do not fit one of the above categories The urgent dental care hubs allow appropriate separation and treatment of patients in these four categories.
All patients will need referral by a dentist, this may be a dentist they usually see or another local dental practice which should still be providing phone advice. Patients will be assessed as to whether they do need urgent treatment which cannot wait. Where patients are at risk or shielded, then they will be seen in appropriate settings. Where possible and safe, patients may be able to manage the dental problem themselves through taking painkillers or prescribed antibiotics to treat any dental infection. Face to face treatment is available when clinically required.
Drop-ins to urgent dental care hubs are not allowed given the need to protect patient and staff safety.
Locations of urgent dental hubs in Surrey: Guildford, Redhill, Weybridge (The precise locations will not be publicised since access is by appointment only. )
Pharmacies
The government has issued revised standard operating procedures (SOP) for community pharmacies. There is information on more flexible hours and noticeable changes at community pharmacies across Surrey & Sussex and also information on accessing medicines.
Where possible, those who are considered vulnerable and those who are isolating should ask friends, family members or neighbours to collect their prescriptions. If this isn't possible then you can get help from a local community hub or the Medicines Delivery Service in community pharmacies will ensure that patients, for whom the above two options are not applicable, are able to receive their prescription medicines when they need them.
Social Care
Surrey County Council have launched a Community Helpline 0300 200 1008, available Monday – Friday 8am – 6pm and Saturday – Sunday 10am – 2pm.
This community phone line is set up to:
– Help direct residents who need support, to services who can help (picking up shopping, prescription collections or having someone who can be a telephone friend).
– Provide advice on where to register your offer of help to support your community.
Changes to social care in Surrey can be found on Surrey County Council's website.

Surrey County Council
Surrey County Council has launched a Coronavirus Community Helpline. If you need help or support call: 0300 200 1008. There is also a coronavirus information and advice page on their website: https://www.surreycc.gov.uk/people-and-community/emergency-planning-and-community-safety/coronavirus
Voluntary and Community Groups
Many voluntary and community groups in Surrey are offering help and support to vulnerable and elderly people. There are also organisations offering advice and information and providing support for mental and emotional wellbeing.
Surrey Police
Surrey Police have a dedicated page on their website for coronavirus which provides information on their response, including crime prevention, FAQs, the Coronavirus Bill and new policing powers. https://www.surrey.police.uk/police-forces/surrey-police/areas/campaigns/campaigns/2020/covid19/
Community Pharmacy Information
Due to the CIVID-19 pandemic, the government has issued revised standard operating procedures (SOP) for community pharmacies. There is information on more flexible hours and noticeable changes at community pharmacies across Surrey & Sussex and also information on accessing medicines. https://communitypharmacyss.co.uk/
If you have an experience related to COVID-19, you can leave your experience via the feedback form on our website. To access easy read information on how to share your experience with us please see our easy read document below.
Healthwatch Surrey share your experience – easy read https://www.healthwatchsurrey.co.uk/wp-content/uploads/2020/05/covid-experiences-easy-read-lo-res_v2.pdf