Meet your Healthwatch Surrey team members.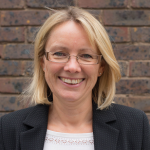 Kate Scribbins - Chief Executive
My job is to provide leadership and direction to the Healthwatch Surrey team. I work with the staff team, the Board and Delivery Partners to achieve our strategic objectives, ensure we deliver on our contracts to a high standard,
...
more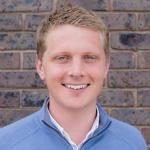 Matthew Parris - Deputy Chief Executive/Evidence and Insight Manager
As Deputy Chief Executive/Evidence & Insight Manager my role is to coordinate and support a diverse team in order to achieve integrated service delivery of Healthwatch Surrey. In particular that involves overseeing the evidence we gather and how that is
...
more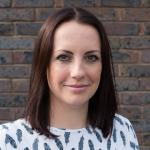 Lisa Sian - Operations Manager
My role as Operations Manager means I am responsible for leading, managing and co-ordinating our administration, communications, Board support, team training, finance and HR. I ensure the smooth running of the office day-to-day for the team. You can also find
...
more
Samantha Botsford - Evidence & Insight Officer
My role at Healthwatch Surrey is as an Evidence & Insight Officer. I manage our evidence database in order to collate intelligence and reports based on the experiences that we hear from local people. I also support our Citizens Advice
...
more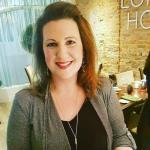 Sarah Browne - Engagement Officer
My role primarily is to plan and implement the engagement strategy through our listening events across Surrey. I ensure we are seen to be hearing from patients at GP's, hospitals, community clinics and high streets in each CCG area
...
more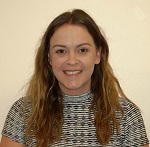 Natalie Markall - Project and Administration Officer
My name is Natalie and I am the Project and Administration Officer for Healthwatch Surrey. I started with the company almost two weeks ago and I've felt incredibly welcomed by all the team. When hearing about Healthwatch Surrey, I was
...
more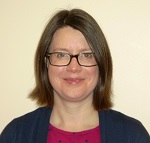 Kathryn Edwards - Engagement Officer
As an Engagement Officer for Healthwatch Surrey, I get to travel around the County to hear patients views of Health and Social Care. My role involves listening to people's experiences and capturing what they say – next time you see
...
more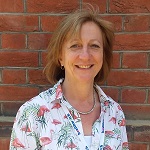 Tessa Weaver - Research Officer
My job is to make sure our research projects reflect the views, needs and experiences of local people, and that our work shapes health and social care services in Surrey. I identify key issues, gather evidence, analyse the information,
...
more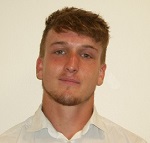 Joe Kite- Business Administraion Apprentice
My role at Healthwatch Surrey is to support the delivery team with their administration tasks. This includes sourcing and editing content for the e-bulletin, and suggesting ideas for new social media posts and small projects. Helping to create, plan,
...
more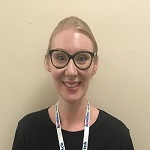 Zoe Harris- Volunteer Officer
As the Volunteer Officer, I am responsible for overseeing all our volunteer activity. This includes recruiting new volunteers, overseeing their training, coordinating volunteer support for our various projects and developing new ways to keep our volunteers engaged and motivated in
...
more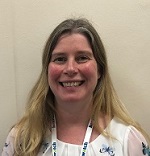 Katharine Newman-Project and Engagement Officer
As Projects and Engagement officer, my role is to meet with and listen to Surrey residents and make sure their views are heard by those who make decisions about health and social care in Surrey.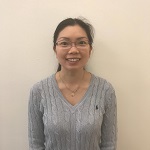 Laihan Burr Dixon- Communications Officer
As Communications Officer I am responsible for all external and internal communications for Healthwatch Surrey. I oversee our content for social media, website and monthly e-bulletin. My role is to gather an in-depth understanding of what is topical and
...
more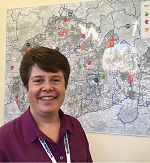 Wendy Loosley-Admin Support Officer
I joined Healthwatch Surrey in April 2019. Mr role is to support Zoe and all the volunteers with admin duties. If you join one of our volunteer groups, you will meet me at the group meetings where I take the
...
more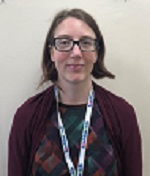 Margarat Leppert- Data and Administartion Officer
I moved to Bracknell from the US about a year and a half ago to join my British husband. In the US I was working as a customer data analyst in the mortgage industry, supporting everything from the sales team
...
more