Meet your local Healthwatch Board Members.
For details of our upcoming Board Meetings in Public, please click here.
For details of our previous Board Meetings in Public, please click here.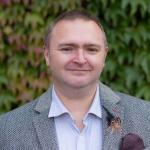 Jason Davies - Board Director and Co-Chair
Jason worked for over 20 years in The City as an infrastructure and finance lawyer and as a partner in a leading law firm, working on +60 large projects in sectors such as hospitals, care homes, schools, social housing, police stations, prisons, waste management, roads and railways in the UK and overseas. He is currently a consultant on structured real estate, infrastructure and project finance transactions.

Jason is also the company secretary of Wey Valley Housing Association which is a small housing association in Guildford whose residents are suffering from, or recovering from, long-term mental health illness.

His interest in health and social care started with undertaking a Masters in Medical Law & Ethics in 1991 and carried on through his legal career by being involved in numerous hospital and care home projects, getting into the detail and issues surrounding their operation and the services they provide.

His role as a non-executive director and co-chair for Healthwatch Surrey includes responsibility for governance and legal/contractual matters.
---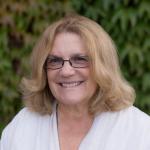 Deborah Mechaneck- Board Director and Co-Chair
Deborah is an MBA with over 30 years' experience in the pharmaceutical, medical aesthetic, medical devices and health related not-for-profit sectors. She has worked for companies such as Glaxo Wellcome, Pfizer and Bristol-Myers Squibb. Deborah's career has included management and executive roles in sales and marketing, finance, strategic planning, customer relationship management, PR, public and government affairs and communications.

Deborah wanted to become part of Healthwatch Surrey because she is passionate about people having access to excellent healthcare and to the provision of accurate information, so that they can make informed choices about their own health or the health of the people they care for.

As well as being a non-executive director and co-chair of Healthwatch Surrey, Deborah is currently on the board of Beating Bowel Cancer where she also serves as Chair of the Finance Committee and Trustee representative on their Medical Advisory Board. More recently, she worked for nearly 5 years in a part-time regional role for the charity Changing Faces and was a trustee for 6.5 years for the charity Dreams Come True.
---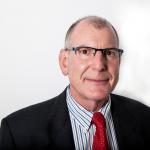 Peter Gordon - Board Director and Deputy Chair
Peter is a non executive director and consultant with particular expertise in strategy, change management and marketing gained in a variety of sectors, markets and cultures.

Following a successful business career, Peter has for some years focused his efforts within voluntary and community organisations. He is a trustee of a number of Surrey and UK-wide charities.

Peter is passionate about meeting consumer needs and enabling the culture change necessary within Surrey's health and social care system to allow this to occur more readily. He sees Healthwatch Surrey as a major catalyst, working with the system but maintaining independence from it. In this way Healthwatch Surrey will ensure the voice of the consumer gets heard and is properly acted upon.

Peter pursues goals by
•Identifying strategic opportunities using intuition and data correlation;
•Adopting processes that engage and motivate people;
•Establishing and leading teams comprising diverse skills and personalities;
•Promoting information sharing, understanding and learning;
•Drawing conclusions through clear analysis of relevant data; and
•Applying talents, skills and knowledge gained in different sectors, markets and cultures.

---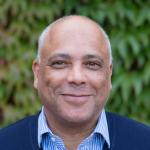 Richard Davy - Board Director appointed by Surrey Independent Living Council (SILC)
Richard Davy has been involved in health and social care for 30 years. In this time he has worked for a number of local authorities and voluntary sector organisations including generic social work teams, support services and residential care. He has also managed voluntary sector organisations, social care teams, domiciliary care provision and community support services.

Richard has been closely involved with the development of Direct Payments and the personalisation of social care services and has experience of developing, setting up, managing and supporting Direct Payments and Direct Payment support services for both Voluntary Sector Organisations and Local Authorities.

Richard has worked for Surrey Independent Living Council since 2008 and has also been involved in providing training to social care staff, the development of personalisation and the roll out of self-directed support in Surrey. He has also chaired Surrey's Voluntary and Community Sector Health and Social Care Network and has a passionate commitment to developing and improving health and social care in Surrey.

One of his roles at Surrey Independent Living Council was to manage the hosting arrangements for the Surrey LINk between December 2011 and 31 March and is proud to be involved in the development and governance of Healthwatch Surrey.
---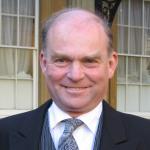 Laurence Oates - Board Director appointed by Citizens Advice Surrey (CAS)
Laurence's professional career was spent mainly as a lawyer in Government service. Between 1999 and 2006 he was appointed the Official Solicitor to the Supreme Court, in which role he represented in legal proceedings people without the mental capacity to act for themselves. During this time he was also the Public Trustee. As Official Solicitor he was involved in a number of legal cases involving end of life decisions, the most famous of which concerned the conjoined twins ("Jodie and Mary") where the issue was whether to separate them in the knowledge that one would die as a consequence of the operation but with a view to securing that the other could live.

Laurence also helped develop some of the ideas in the Mental Capacity Act 2005 and has contributed to a legal textbook on that Act. He retired at the end of 2006. Since then he has been a trustee, and currently chair, of Just Advocacy Ltd; he is also a Governor of Woking 6th Form College, and a trustee of the Royal Hospital for Neuro-Disability in Putney, the Grange Centre at Bookham for persons with disability, Citizens Advice Woking and Citizens Advice Surrey. Laurence lives with his wife in Woking, and has a son and daughter and 4 grandchildren.
---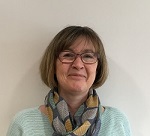 Tacye Connolly - Board Director
Tacye has worked for over 30 years in healthcare regulatory affairs assisting pharmaceutical and medical devices companies with developing and gaining approval for new products.

For over twenty years she was director and owner of the regulatory consultancy, RRG. Following the sale of the business she took on the role of Director of Policy for her professional body The Organisation for Professionals in Regulatory Affairs (TOPRA). She now works on a consultancy basis providing regulatory and management consultancy to clients.

Tacye has always had a passion for training and mentoring and has trained many people internally in companies and lectured at conferences and universities both in the UK and abroad. She is a Fellow of TOPRA.

For over seven years Tacye was a Trustee at Phyllis Tuckwell Hospice and she continues to have a strong interest in the provision of palliative care

---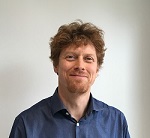 John Bateson - Board Director
John started work as a manager in the National Health Service over twenty years ago, and since then has led a wide variety of projects working to improve healthcare services, supporting and learning from patients and their families. He also has a long standing interest in education and training for staff, particularly the support workforce such as healthcare assistants. For the last five years, John has specialised in health and social care research in the public and charity sector, and is a visiting research fellow at Bucks New University. He works in a small partnership critically evaluating and informing a variety of projects around the UK.
---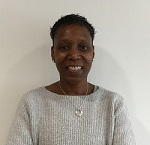 Andrea Lecky - Board Director
Andrea has a broad background in health and social care, beginning her career in the National Health Service
as a registered nurse (RGN). She has extensive experience of working across various departments; Accident
& Emergency, Orthopaedics, Trauma, General and Surgical Medicine. Andrea went on to work in the Social
Care sector as a Care Manager and then continued her journey into the voluntary sector. In the voluntary
sector she delivered local health and social care provision for, and with the involvement of, vulnerable
people.
Andrea rejoined the NHS via a commissioning team, focusing on primary care services and their delivery. This
included General Practice services, Mental Health provision and access to health services. In 1998 Andrea
qualified as an Osteopath and set up private practice in Surrey. Andrea has practised for more than 18 years
and is a Registered Osteopath & Allied Health Professional, she is also a qualified Medical Acupuncturist
(PGdip). In addition, she holds an MA in NHS & Social Care in the Community
As well as working in private practice Andrea also works with a large London provider of services for adults
with learning difficulties. She provides the organisation with a community therapeutic programme for service
users from across West London. Andrea has been involved with this organisation for more than 15 years.
Andrea has been involved in national programmes such as '5 a day!' and 'Healthy Heart'. Her special
interests include access to heath care for all, especially for those who do not routinely utilize health and
social care services, such as members of minority communities, people with disabilities and young people.
---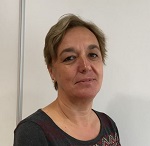 Maria Millwood - Board Director
Maria has over 35 years working within the public sector operating at Board level across Local Government and NHS Clinical Commissioning Group. She is passionate about the quality of health and care of people within Surrey and making sure that people are listened to and are involved in the design and delivery of service. Her drive and commitment to improving health and care and reducing inequalities comes from a background of supporting Social Care and Health for a county council and an inner London borough. As a senior leader within social and health care she has first-hand experience of working within a challenging and demanding environment.

Maria worked as a Director or Resources for Lambeth Borough Council where she was responsible for, HR, workforce development, performance and assurance, policy, consultation and customer engagement and she gained experience in integrated care social and health care. She was responsible for the financial management of a £180m gross budget. She led teams of 100+ staff working within the challenging demands of a demand led service, national & local agendas and reducing resources. During this time, she worked on implementing a direct payments scheme for all care users, an outcome monitoring tool and financial plans that reflected the needs and desired outcomes of people.

She then moved to the role of Director of Integrated Commissioning, a joint post for Lambeth Borough Council and NHS Lambeth CCG. She was responsible a large integrated commissioning team who commissioned health and care services for Children, Disability and Public Health services. Working for a cooperative borough Maria led a number of programmes that required collaborative working between partners, people and community groups.

Maria is a qualified accountant and prior to working in Lambeth held senior finance roles within borough and county councils. She has a post graduate certificate in Social Care Leadership. Maria is a director of a small community interest company in Lambeth who manage a community facility for young people.

---